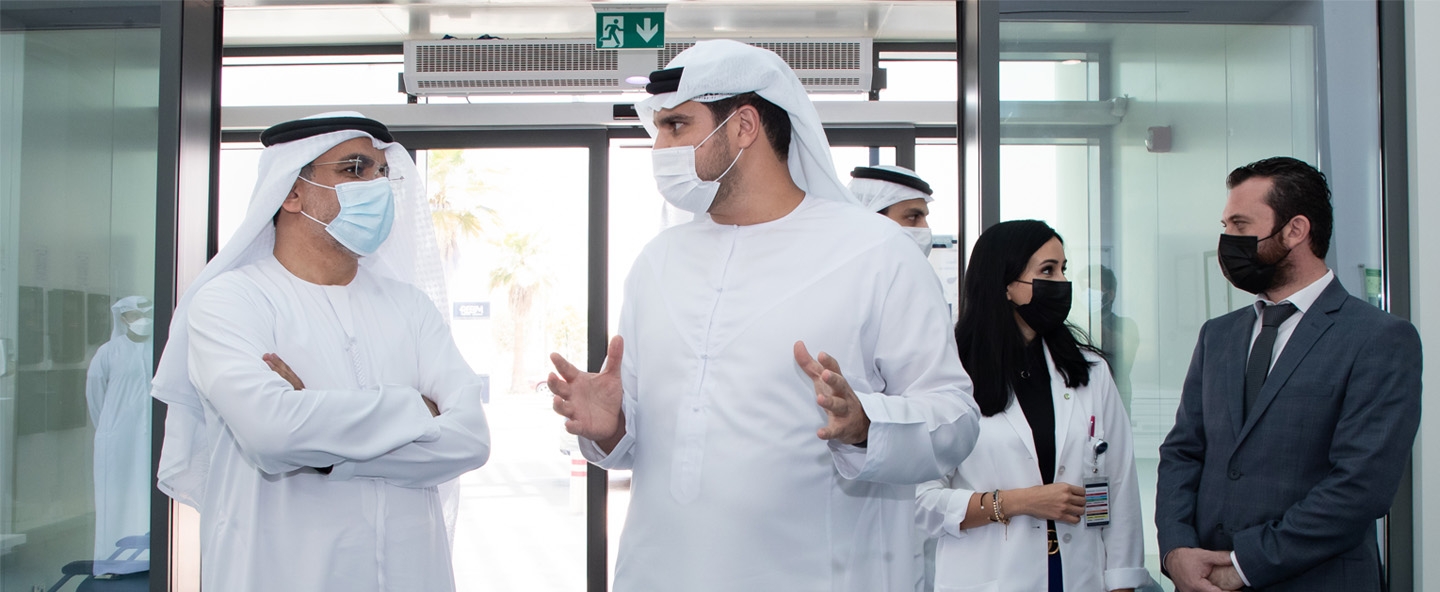 August 13, 2021
Undersecretary of Department of Health Tours Reem Hospital
Reem hospital was pleased to welcome His Excellency Dr. Jamal Mohammed Al Kaabi, Undersecretary of the Department of Health in Abu Dhabi, where he was briefed on the hospital's aims and values as well as expansion plans before beginning his tour.
His Excellency was taken around the various departments where he visited resident patients and was introduced to the division facilities as the hydrotherapy pool, the anti-gravity treadmill, and the robotic health care equipment. During his visit, His Excellency was briefed on the hospital's capabilities and resources in terms of equipment, medical supplies, and pharmaceutical stocks and was also introduced to the modern and digital technologies used.
At the end of the tour, His Excellency took the opportunity to express his gratitude to the administrative and medical cadres in Reem hospital for their contributions and in proving their competency by innovating preventive and curative solutions that respond effectively.