Everything you need to know about getting care at Reem Hospital
Patient and Visitor Guide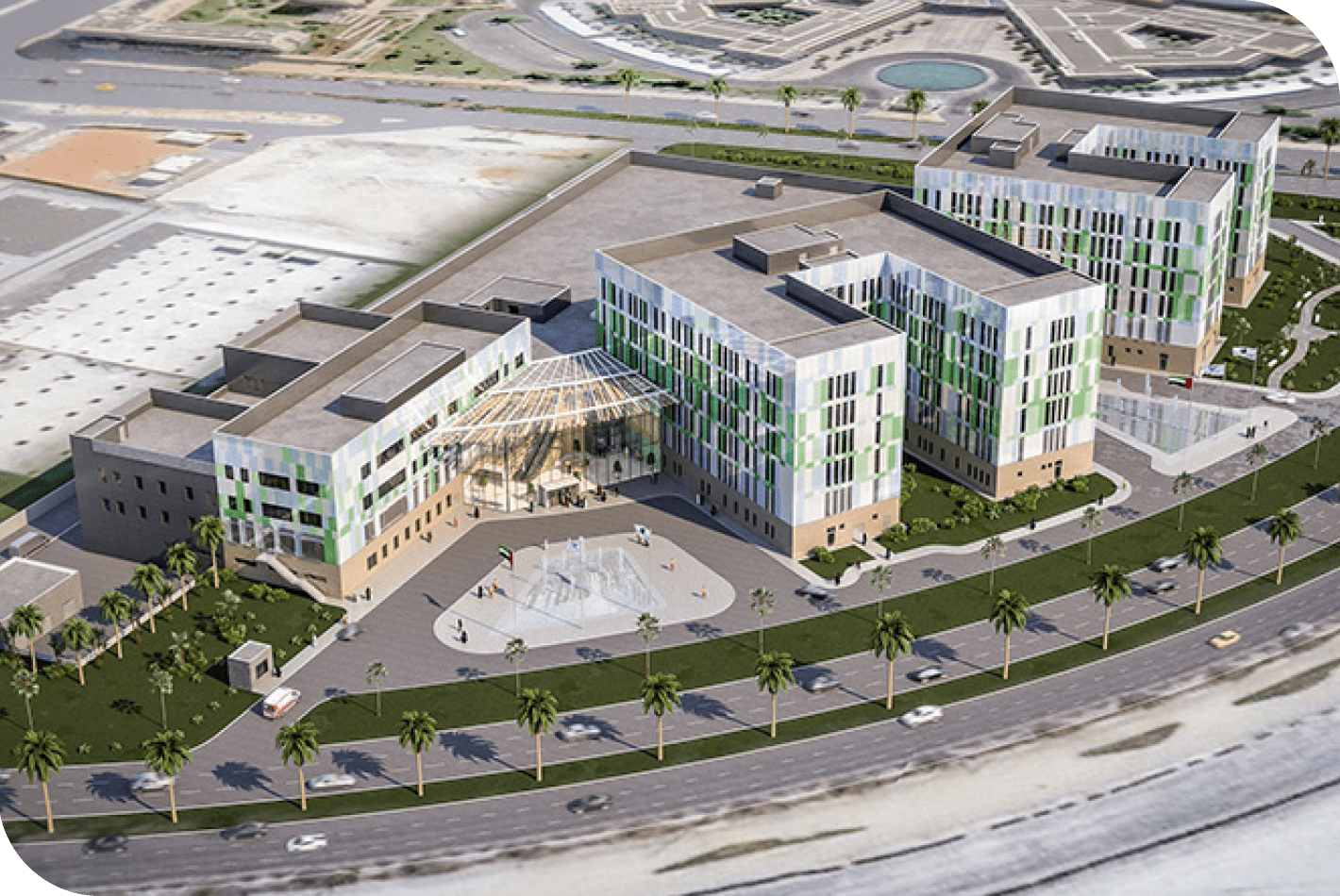 Reem Hospital provides expert medical care to adults and children regardless of their illnesses and medical conditions. Awarded as one of the best Specialty Hospitals in the UAE, our health services program offers you and your family personal assistance by referring you to world-class physicians before, during and after your visit for a quality healthcare.
Read More
Testimonials
Mattar is best physiotherapist!! I am doing seasons with him almost for 2 months and I can see a lot of improvement. Reception staff are great ,too !!

Filip Nakic
I visited Dr. Al Zahra in general medicine and she was very helpful and informative about my sore throat and runny nose. She helped me a lot.

Laith Arida
I would like to thank the ENT group of Reem hospital specially to Dr. Ahmed nofal for the successful ear surgery. To the ENT staff karima of the reception, Judith, Marie and judette the nurses.

Love Trixie
The best experience with Dr. Ahmed Nofal and the hospital.

Saeed Alsuwaidi
I like this new hospital in Abu Dhabi. Staff were all very friendly and helpful. I especially loved how Dr. Ahmed Nofal really took his time to explain my condition with me as...
Read more...

Ahmed Fathy
This has been the best hospital experience I've had in 65 years! PCR and vaccinations, Dr Amira in Pulmonology, and Dr Abid in Family Medicine have been incredible. Willing to...
Read more...

Steven Crawford
Very good experience with Reem hospital. I visited for PCR test, the Lady in the reception accommodated me very well and helps with my documents also, really thanks to her. He...
Read more...

Suhaib CP
When my dad first got a stroke we had no idea where to go in terms of medical assistance. Thank god we have been referred to the Reem Hospital. A great rehabilitation centre f...
Read more...

Ruba Eltigani
I did the PCR yesterday the service was amazing even the registration I did not wait that long for it it was going smoothly and even the way we were treated by the staff was p...
Read more...

Alyazeya Alaghbari
A very well appreciated facility and services provided by the friendly staffs, especially in the reception. As for me and my husband went for a vaccine today. We have a great ...
Read more...

Marilou Jose
Reem Hospital staff and crew, from its security guard to its reception personnel and nurses are very warm and accommodating. They have a pleasant personality and have an eager...
Read more...

Blessie Haun
A great hospital with really friendly and helpful staff who are always welcoming with smiles. It's a very clean hospital. I regularly attend Reem hospital for my PCR tests and...
Read more...

Siobhan Sheehy
Visited Dr. Iyad in ophtha clinic and have a great experience and the optometrists were both professional. The receptionist and nurses were so kind and accommodate us well until we left the clinic.

Roneil Gutierrez
It was really nice experience as I did one-day sinuses surgery with Dr. Ahmed Nofal, ENT surgent, and it was so easy and pain-free, much comfortable. Also, the services and ro...
Read more...

Mo'men Omer
I just want to share my experience in this hospital. The first time, the person at the reception accommodated me very nicely and answered all my questions. They are very welco...
Read more...

Erica
Dear staff and admin in ALREEM Hospital, I am Cherine I live in Abu dhabi i would like to send for you this my email to say thank you for all your support during our quarant...
Read more...

Cherine
Exceptional and Professional Approach. I had done my PCR and vaccine in Reem Hospital.whole process took maximum of 15 minutes. 1.PCR-AED 50.Fast and reliable. i got the resu...
Read more...

Bilal Nazar
Great hospital wonderful and warm experience from start to finish. Appreciate ENT Dr. Ahmed Nowfal and ENT Reception Ms Kereema and all the Nurses for taking their time to exp...
Read more...

Samia Hassen