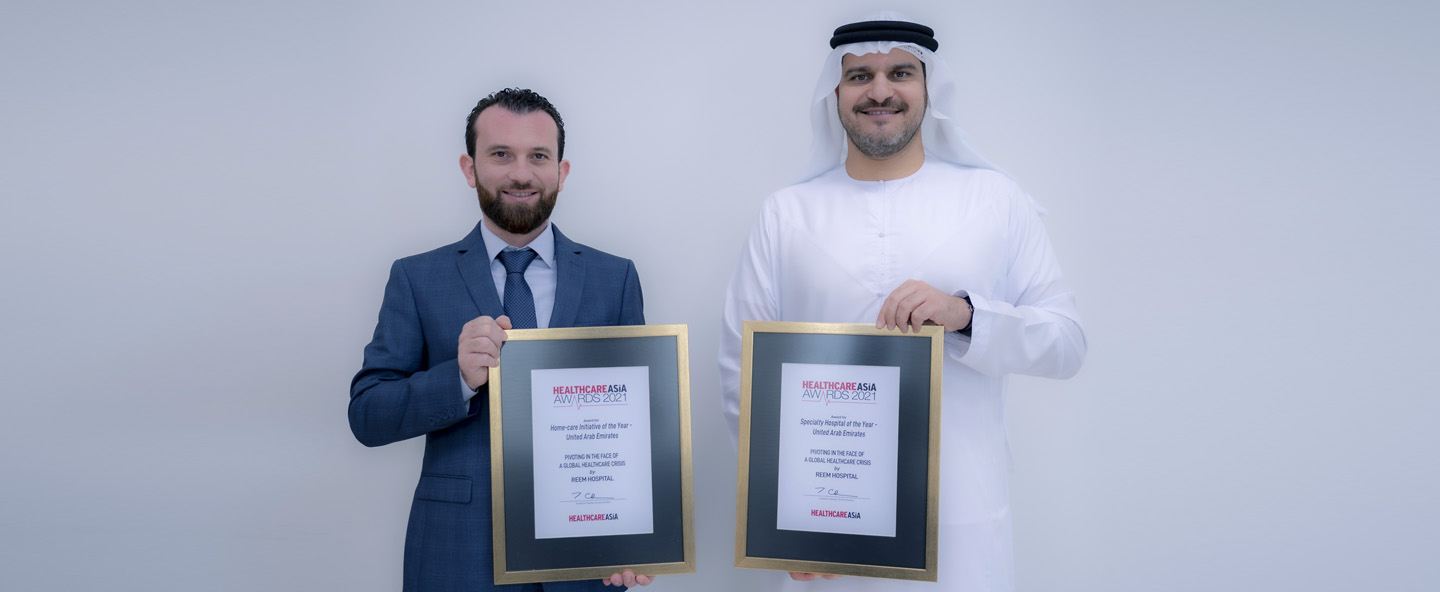 May 14, 2021
Asia Awards 2021
Reem Hospital, the first post-acute rehabilitation center, and hospital was presented with the titles of 'Specialty Hospital of the Year' and 'Home Care Initiative of the Year' in the United Arab Emirates under Asia's Healthcare awards in its 2021 edition. The facility was honored for its best-in-class doctors, advanced medical technology and AI tracking and programming systems as well as the patient-centric approach it follows.
The facility is managed by VAMED, a leading healthcare group in Europe with a special focus on Rehabilitation services to provide its international expertise as a globally renowned rehabilitation operator.
Mr. Zaid Al Siksek, Chairman of Reem Hospital expressed his pride for receiving the awards as it is an affirmation of the team's commitment towards providing high-quality healthcare services to the community.